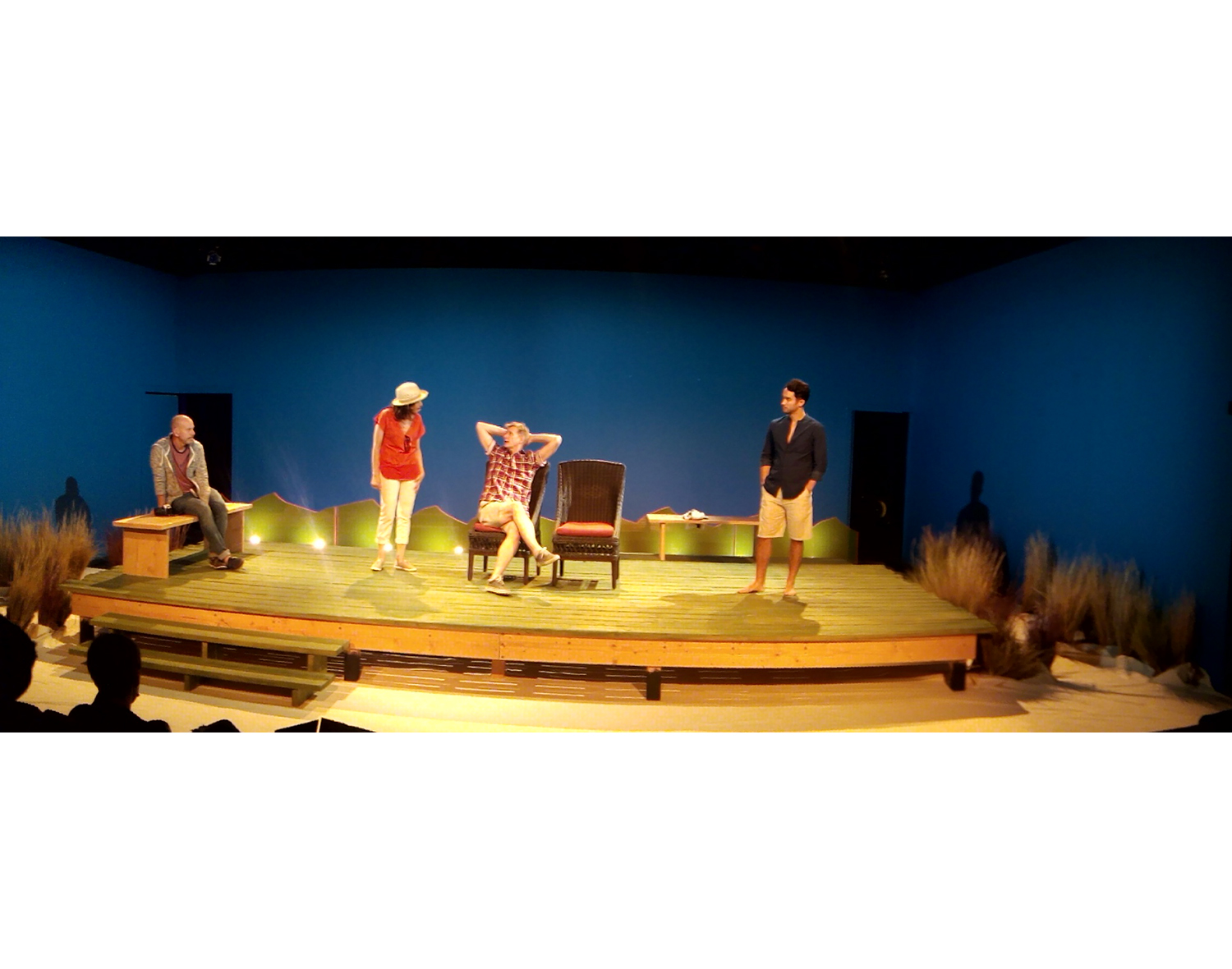 Go Back To Where You Are
by David Greenspan
directed by Bart DeLorenzo
Odyssey Theatre Ensamble, 2016
Nina Caussa's set design, Halei Parker's costumes and Michael Gend's lighting conjure the perfect ambience for a summer frolic.
Charles McNulty, Los Angeles Times
Kudos to scenic designer Nina Caussa for her clean and functional wood-slatted deck (Claire's yard) surrounded by sand and cacti shrubbery
Broadway Way World, reviewed by Gil Kaan
Go Back To Where You Are looks absolutely stunning on Nina Caussa's East Coast shore set, lit to vivid perfection by Michael Gend, with Halei Parker's just-right costumes completing the expert mix.
Stage Scene LA, reviewed by Steven Stanley
On an ocean-side bleached-wood deck on the east side of Long Island that could be beamed up and set down anywhere to depict Madame Arkadina's country estate in The Seagull, or the patio of Frank and Maria's summer house in Charles Mee'sSummertime, or Conrad's makeshift outdoor stage in Aaron Posner's Stupid Fucking Bird, it doesn't take actors meandering onto designer Nina Caussa's starkly Hockney-esque playing space with wistful seaward expressions on their faces to know where this is going.
Arts in LA, reviewed by Travis Michael Holder
Nina Caussa's beach set is bold in its simplicity, yet lovely nonetheless, (...)
Stage Raw, reviewed by Terry Morgan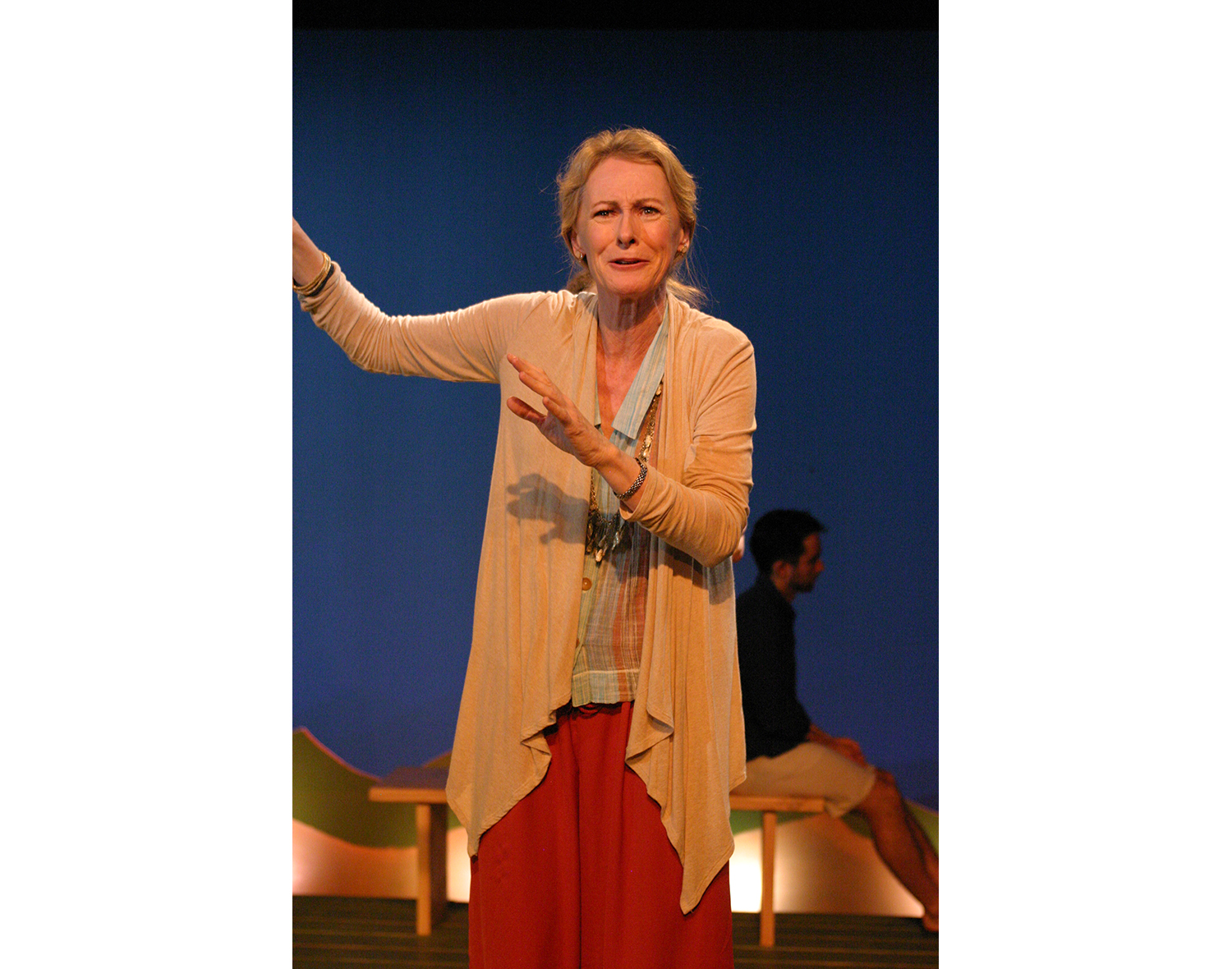 Go Back To Where You Are
by David Greenspan
directed by Bart DeLorenzo
Odyssey Theatre Ensamble, 2016
Picture by Enci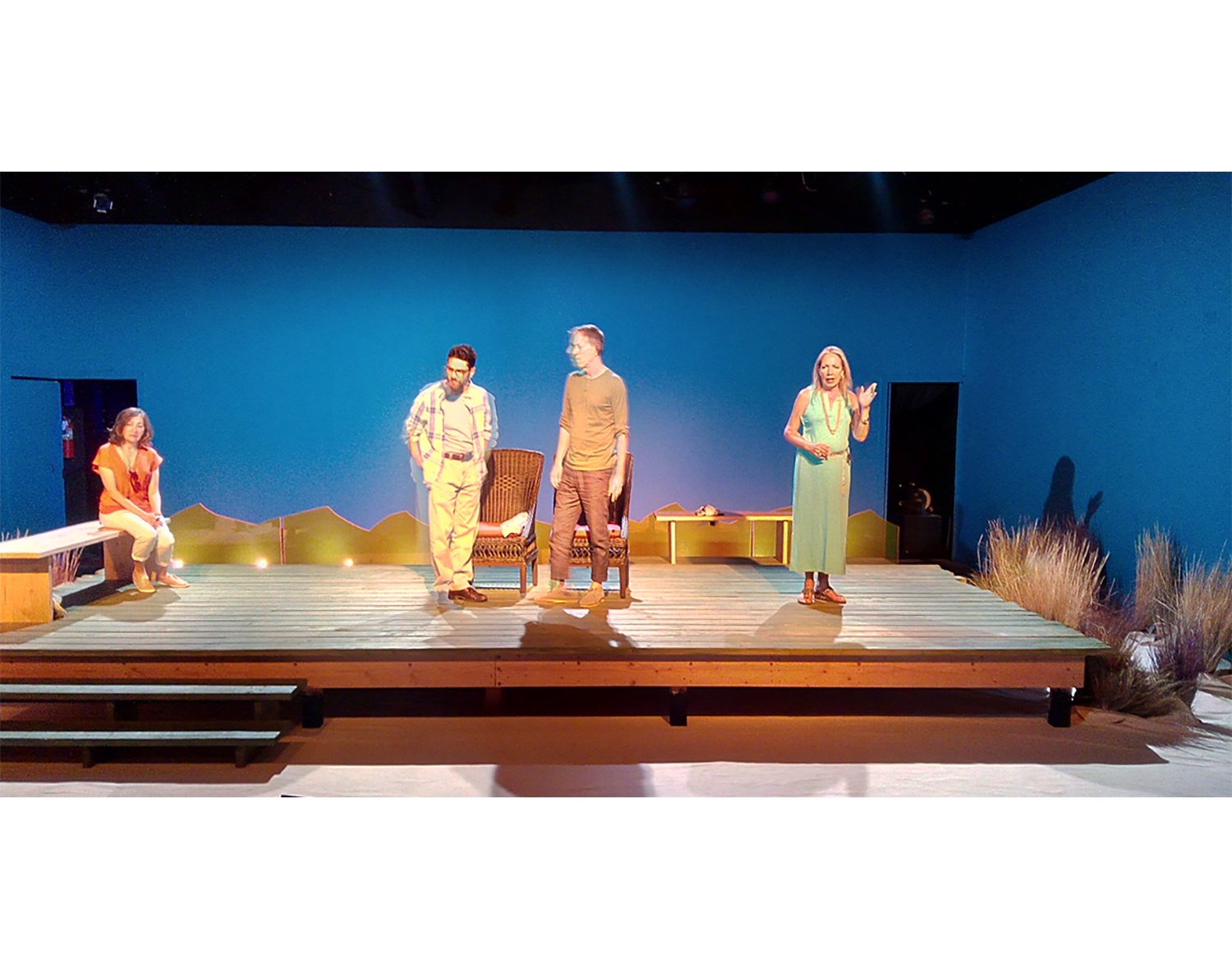 Go Back To Where You Are
by David Greenspan
directed by Bart DeLorenzo
Odyssey Theatre Ensamble, 2016
Go Back To Where You Are
by David Greenspan
directed by Bart DeLorenzo
Odyssey Theatre Ensamble, 2016
Picture by Enci
Go Back To Where You Are
by David Greenspan
directed by Bart DeLorenzo
Odyssey Theatre Ensamble, 2016
Picture by Enci
Go Back To Where You Are
by David Greenspan
directed by Bart DeLorenzo
Odyssey Theatre Ensamble, 2016
Picture by Enci
Go Back To Where You Are
by David Greenspan
directed by Bart DeLorenzo
Odyssey Theatre Ensamble, 2016
Go Back To Where You Are
by David Greenspan
directed by Bart DeLorenzo
Odyssey Theatre Ensamble, 2016
Picture by Enci
Go Back to Where You Are